Please enjoy viewing the artwork created by the 2/3 artists! 
---
Andy Goldsworthy Inspired Nature Project!
Artists were introduced to Andy Goldsworthy, a sculptor, photographer and environmentalist, and worked individually or with a partner to create their own Andy Goldsworthy inspired nature artwork. Artists searched outside around the school for materials to construct a natural piece of artwork and they are eye-catching!
Felix & Ezra:
Izzi: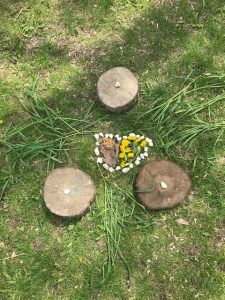 Charlie:
Eva & Fran: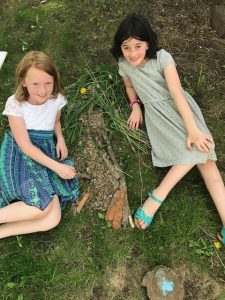 Raegan & Danae:
Reesa: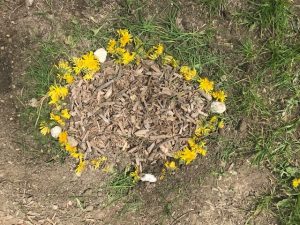 ---
Art Extravaganza Day!
Artists had a creative, fun, and messy afternoon rotating around five stations: string art,  rock art (for the kindness rock project), splatter & spray paint, bubble wands & bubble art, and free draw!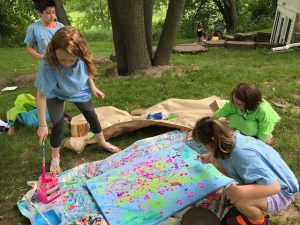 ---
We've had such a fun time in art class this year learning about color theory, experimenting with different textures, mixed-media, watercolor, acrylic paint, paper, clay, and so much more! It has been such a joy to watch each artist develop and explore his or her creativity. These artists created impressive artwork this year and, most importantly, had fun doing it! Have a terrific and art-filled summer!