Dot Day Artwork!
The 2/3 artists celebrated Dot Day by cutting out circles and printmaking with India ink. Next, artists experimented with liquid watercolors to add color and make their mark!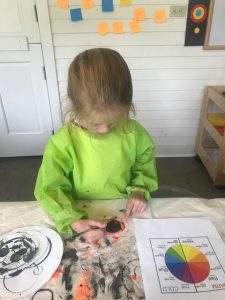 Line & Color Experimentation
Artists used oil pastels and tempera cakes to experiment with how line and color work together.